Make changes that matter:
Eat a well-balanced diet that's low in salt
Limit alcohol
Enjoy regular physical activity
Manage stress
Maintain a healthy weight
Quit smoking
Take your medications properly
Work together with your doctor
Managing blood pressure is a lifelong commitment
If you have high blood pressure, it's vital that you listen to your doctor. Remember: You're a part of your healthcare team. You and your doctor are partners.
Educate yourself about HBP and learn how to monitor your blood pressure at home. Armed with this information, you can commit to living heart healthy.
By adopting a heart-healthy lifestyle, you can:
Reduce high blood pressure.
Prevent or delay the development of high blood pressure.
Enhance the effectiveness of blood pressure medications.
Lower your risk of heart attack, stroke, heart failure, kidney damage, vision loss and sexual dysfunction.
What are the benefits of heart-healthy eating?
Eating a heart-healthy diet is important for managing your blood pressure and reducing your risk of heart attack, stroke and other health threats.
Get quality nutrition from healthy food sources
Aim to eat a diet that's rich in:
Fruits
Vegetables
Whole-grains
Low-fat dairy products
Skinless poultry and fish
Nuts and legumes
Non-tropical vegetable oils
Limit:
Saturated and trans fats
Sodium
Red meat (if you do eat red meat, compare labels and select the leanest cuts available)
Sweets and sugar-sweetened beverages
Be sure to work with the "chefs" in your household and plan together for any dietary changes that are needed. When cooking at home, try heart-healthy recipes. When dining out, look for healthy options.
Read the labels
By adopting the habit of reading food labels, you can choose foods more wisely. Watch for foods that have saturated fat or trans fat — factors that can raise your cholesterol. Eating foods that are high in sodium (salt) can increase blood pressure. Generally, the higher your salt intake, the higher your blood pressure.
Get the fact sheet on understanding nutrition labels
Look for the Heart-Check mark
With so many marketing messages being thrown at you in the grocery store, it can be difficult to know what is truly healthy. To make it easier, the American Heart Association (AHA) developed the Heart-Check mark. When you see this symbol on food packaging, it means that the product meets AHA criteria for saturated fat, trans fat, and sodium for a single serving of the food product for healthy people over age 2. Learn more about the Heart-Check Certification Program
The DASH eating plan
As its name implies, the DASH (Dietary Approaches to Stop Hypertension) eating plan is designed to help you manage blood pressure. Emphasizing healthy food sources, it also limits:
Red meat
Sodium (salt)
Sweets, added sugars and sugar-containing beverages
In addition to being easy to follow, delicious and varied, the DASH eating plan is proven effective.
Limiting Alcohol to Manage High Blood Pressure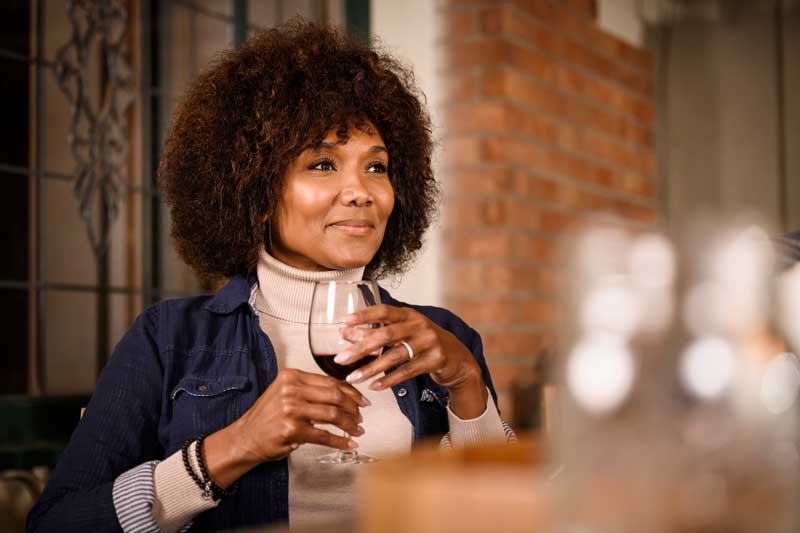 Can excess alcohol affect your blood pressure?
Drinking too much alcohol can raise your blood pressure. If you have been diagnosed with high blood pressure (HBP or hypertension), your doctor may advise you to reduce the amount of alcohol you drink.
Preventing high blood pressure
Limiting alcohol consumption can also help to prevent high blood pressure.
If you drink, limit your alcohol consumption to no more than two drinks per day for men and no more than one drink per day for women. A drink is one 12 oz. beer, 4 oz. of wine, 1.5 oz. of 80-proof spirits or 1 oz. of 100-proof spirits.
I've read that red wine is heart healthy — can I drink as much as I'd like?
Unfortunately, red wine as a miracle drink for heart heath is a myth. The linkage reported in many of these studies may be due to other lifestyle factors rather than alcohol. Like any other dietary or lifestyle choice, it's a matter of moderation.
If you need help
If cutting back on alcohol is hard for you to do on your own, ask your healthcare provider about getting help.
High Blood Pressure
Exercise can help you manage blood pressure and more
Physical activity not only helps control high blood pressure (HBP or hypertension), it also helps you manage your weight, strengthen your heart and lower your stress level. A healthy weight, a strong heart and general emotional health are all good for your blood pressure.
Take charge of your activity level
Exercise in our culture may not "just happen." But taking charge of your fitness may be one of the best decisions you'll ever make. The choice is yours. Even moderately intense physical activity, such as brisk walking, is beneficial when done regularly.
Being inactive is bad for your health
People who aren't physically active are much more likely to have health problems, like heart attack and stroke. On the other hand, regular physical activity helps to lower blood pressure, control weight and reduce stress.
For overall health benefits to the heart, lungs and circulation, get regular aerobic activity using the following guidelines:
For most healthy people, get the equivalent of at least 150 minutes (two hours and 30 minutes) per week of moderate-intensity physical activity, such as brisk walking.
You can break up your weekly physical activity goal however you like. An easy plan to remember is 30 minutes a day on at least five days a week. But shorter sessions count, too.
Physical activity should be spread throughout the week.
Include flexibility and stretching exercises.
Include muscle-strengthening activity at least two days each week.
Finding the time and energy to be more active
When it comes to physical activity, just get moving. Find ways to enjoy and savor the benefits as you gradually increase your activity level.
Don't be afraid to get active
If you have not been active for quite some time or if you are beginning a new activity or exercise program, take it gradually. Consult your healthcare professional if you have cardiovascular disease or any other preexisting condition. It's best to start slowly with something you enjoy, like taking walks or riding a bicycle. Scientific evidence strongly shows that physical activity is safe for almost everyone. Moreover, the health benefits of physical activity far outweigh the risks.
Find something you like
If you love the outdoors, combine it with exercise and enjoy the scenery while you walk or jog. If you love to listen to audiobooks, enjoy them while you use an elliptical machine.
These activities are especially beneficial when done regularly:
Brisk walking, hiking or stair-climbing
Jogging, running, bicycling, rowing or swimming
Fitness classes at your appropriate level
Activities such team sports, a dance class or fitness games
Mix it up! Adding variety to your workout is good for you

A variety of activity helps you stay interested and motivated. When you include strength and flexibility goals (using weights, resistance bands, yoga and stretching exercises), you also help reduce your chances of injury so you can maintain a good level of heart-healthy fitness for many years.
Know what moderate means for you
If you injure yourself right at the start, you are less likely to keep going. Focus on doing something that gets your heart rate up to a moderate level. If you're physically active regularly for longer periods or at greater intensity, you're likely to benefit more. But don't overdo it. Too much exercise can give you sore muscles and increase the risk of injury.
Make it social
Consider walking with a neighbor, friend or spouse. Take an exercise challenge. Connecting with others can keep you focused and motivated to walk more.
Reward yourself with something that supports your goals:
Pay yourself. Set aside a small amount of money for every workout. After one month, invest your payoff in something that motivates you to keep up the good work, like new music to enjoy while you walk or a new workout shirt.
Celebrate your milestones. Fitness needs to a regular part of your life, so finding ways to savor your success is important. Log your walk time or distance and write yourself a congratulatory note when you achieve a milestone, or indulge in a massage after every 100 miles — whatever incentive works to keep you moving!
Warm up and cool down
Warming up before exercising and cooling down afterwards helps your heart move gradually from rest to activity and back again. You also decrease your risk of injury or soreness.
Your warm-up should last at least 10 minutes — longer if you are older or have been inactive for a long time.
Making time for a cool-down is also especially important. If you stop exercising too quickly, your blood pressure can drop sharply, which can be dangerous and can cause muscle cramping.
Adding some relaxing yoga poses to your routine will also increase your flexibility.
Practice breath control
Make sure that you breathe regularly throughout your warm-up, exercise routine and cool-down. Holding your breath can raise blood pressure and cause muscle cramping. Regular, deep breathing can also help relax you.
Do I need to consult my doctor before increasing my activity level?
Healthy adults generally do not need to consult a healthcare provider before becoming physically active. Adults with chronic conditions should talk with their healthcare provider to determine whether their conditions limit their ability to do regular physical activity.
Is there a simple test for moderately intense physical activity?
Use this "conversational pace" test to determine if you're working hard enough.
If you can easily carry on a full conversation and perform the activity at the same time, you probably aren't working hard enough.
If you can sing and maintain your level of effort, you're probably not working hard enough.
If you can exchange brief sentences easily while performing the activity, but not a comfortable or lengthy conversation, your intensity level is likely on target.
If you get out of breath quickly, or if short sentences feel like a strain, you're probably working too hard, especially if you have to stop and catch your breath.
If you like to get really technical, see the information below and learn how to identify and monitor your target heart rate to measure the intensity of your activity.
How do I calculate my heart rate?
To calculate your target training heart rate, you need to know your resting heart rate. Resting heart rate is the number of times your heart beats per minute when it's at rest. The best time to find your resting heart rate is in the morning after a good night's sleep and before you get out of bed. Typically, an adult's resting heart rate is 60-100 beats per minute. However, for people who are physically fit, it's generally lower. Also, resting heart rate usually rises with age.
The best places to find your pulse are the wrists, inside of your elbow, side of your neck or top of your foot.
To get the most accurate reading, put your finger over your pulse and count the number of beats in 60 seconds.
How much do I need to exert myself?
Once you know your resting heart rate, you can then determine your target training heart rate. Target heart rates let you measure your initial fitness level and monitor your progress in a fitness program. You do this by measuring your pulse periodically as you exercise and staying within 50 to 85 percent of your maximum heart rate. This range is called your target heart rate.
Remember, pacing is important
It's important to pace yourself properly when exercising. If you're just starting a program, aim at the lowest part of your target zone (50 percent) during the first few weeks. Gradually build up to the higher part of your target zone (85 percent). After six months or more of regular exercise, you may be able to exercise comfortably at up to 85 percent of your maximum heart rate. However, you don't have to exercise that hard to stay in shape.
Using fitness trackers and health apps for heart health
Health apps and wearable fitness trackers (or a combination of both) can help you set specific goals and objectives. It's also pretty motivating to see your progress.
A note about hot tubs and saunas
People with high blood pressure should be able to tolerate saunas well as long as their blood pressure is under control. If you have high blood pressure and have any concerns about hot tubs and saunas, consult your healthcare professional for advice.
Heat from hot tubs and saunas cause blood vessels to open up (called vasodilation). Vasodilation also happens during normal activities like a brisk walk.
If your doctor has told you to avoid moderate exercise, you should also be careful when considering hot tubs and saunas.
People with high blood pressure should not move back and forth between cold water and hot tubs or saunas as this could cause an increase in blood pressure.
Drinking alcohol and using a sauna isn't a good combination either, so don't mix the two.
Managing Stress to Control High Blood Pressure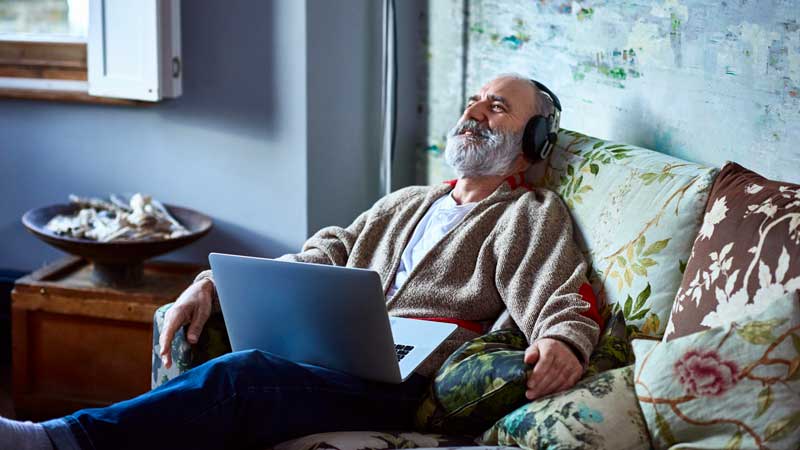 The importance of stress management
In today's fast-paced world filled with increasing demands, stress management is a life skill and a lifesaver. It's also important to note that while the link between stress and high blood pressure (HBP or hypertension) is still being studied, stress is known to contribute to risk factors like a poor diet and excessive alcohol consumption.
How stress affects your health
In addition to the emotional discomfort we feel when faced with a stressful situation, our bodies react by releasing stress hormones (adrenaline and cortisol) into the blood. These hormones prepare the body for the "fight or flight" response by making the heart beat faster and constricting blood vessels to get more blood to the core of the body instead of the extremities.
Constriction of blood vessels and increase in heart rate does raise blood pressure, but only temporarily — when the stress reaction goes away, blood pressure returns to its pre-stress level. This is called situational stress, and its effects are generally short-lived and disappear when the stressful event is over.
"Fight or flight" is a valuable response when we are faced with an imminent threat that we can handle by confronting or fleeing. However, our modern world contains many stressful events that we can't handle with those options. Chronic (constant) stress causes our bodies to go into high gear on and off for days or weeks at a time. The links between chronic stress and blood pressure are not clear and are still being studied.
Stress versus anxiety
Stress is a lifestyle factor and, to a certain extent, a fact of life. Each of us also has a certain level of anxiety. On the other hand, chronic anxiety and anxiety disorders are medically diagnosed conditions, which can be impacted by stress.
Fight stress with healthy habits
Learn to fight stress by making choices like talking with family and friends and making time for physical activity. These habits not only improve your health — they also rejuvenate your general well-being.
Reduce stress by changing your expectations
Give yourself enough time to get things done.
Time management works wonders for reducing stress. Don't try to pack too much into every moment.
Learn to say "no." Don't promise too much.
Reduce the amount of tension by having a shorter list of items that must be done. This may require you to reevaluate priorities and make difficult choices, but everyone must learn to live within manageable limits.
Reduce stress by recognizing where you have control
You can't control all the outside events in your life.
However, you can change how you handle them emotionally and psychologically. Try to learn to accept things you can't change. You don't have to solve all of life's problems.
Think about problems under your control and make a plan to solve them.
You could talk to your boss about difficulties at work, talk with your neighbor if his dog bothers you or get help when you have too much to do.
Know your stress triggers.
Think ahead about what may upset you. Some things you can avoid. For example, spend less time with people who bother you or avoid driving in rush-hour traffic.
Reduce stress by taking care of your mood
Relaxing is important.
Even if you are busy, take 15 to 20 minutes a day to sit quietly, breathe deeply and think of a peaceful picture.
Spend time developing supportive and nurturing relationships.
We all need supportive and encouraging relationships. Invest yourself in developing relationships that build character and foster growth.
Give yourself the gift of a healthy lifestyle.
Engage in physical activity regularly. Do what you enjoy; walk, swim, ride a bike or jog to get your muscles going. Letting go of the tension in your body will help you feel better.
Limit alcohol, don't overeat and don't smoke.
Relaxing for short periods during your workday, at night and on weekends may help lower your blood pressure. Another great stress-buster is to get regular physical activity.
Reduce stress by practicing gratitude and joy
Practice gratitude.
Change how you respond to difficult situations, focusing on the positive, not the negative. Expressing gratitude to others can also boost your level of feeling good about life and reduce stressful thoughts.
Know what brings you pleasure and find ways to enjoy the experience.
Perhaps you enjoy volunteer opportunities or cooking your favorite foods. By taking time not only to participate in these activities but to intentionally enjoy them, you can build a satisfying life rather than hurry through your "relaxing activities" at a stressful pace.
Managing Weight to Control High Blood Pressure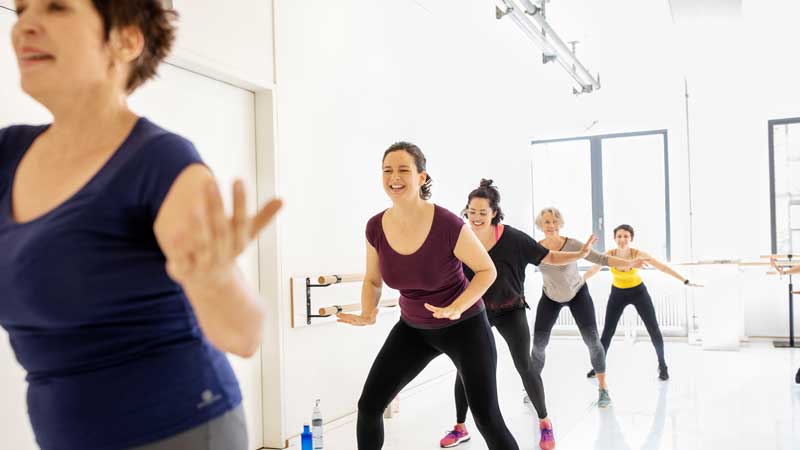 Losing even a few pounds may make a difference
Maintaining a healthy weight provides many health benefits. If you are overweight, losing as little as five to 10 pounds may help lower your blood pressure.
A few great reasons to manage your weight:
Being overweight puts you at greater risk of developing health problems.
A little weight loss can bring a lot of health gains. Did you know you might experience health benefits from losing as few as 10 pounds? Even a small weight loss can help manage or prevent high blood pressure in many overweight people (those with a body mass index (BMI) of 25 or greater).
Weight loss reduces the strain on your heart. Being overweight puts extra strain on your heart, increasing the risk for developing high blood pressure and damage to your blood vessels that can lead to serious health threats.
Increasing activity in order to lose weight
If your doctor recommends that you lose weight, there's a simple rule to follow: move more, eat less and make smarter food choices. Gradually increase your level of physical activity beyond the AHA recommendation of 150 minutes of moderate-intensity aerobic activity, lower the number of calories you take in and eat a healthy diet. Once you're at your goal weight, you can then determine which dietary and fitness choices work best for maintaining your weight.
The two essentials to maintaining a healthy weight are:
If you need to lose weight, talk to your healthcare professional about a healthy approach.
For example, your doctor can help you figure out how many calories you need for weight loss and advise you on which types of activities are best.
Smoking, High Blood Pressure and Your Health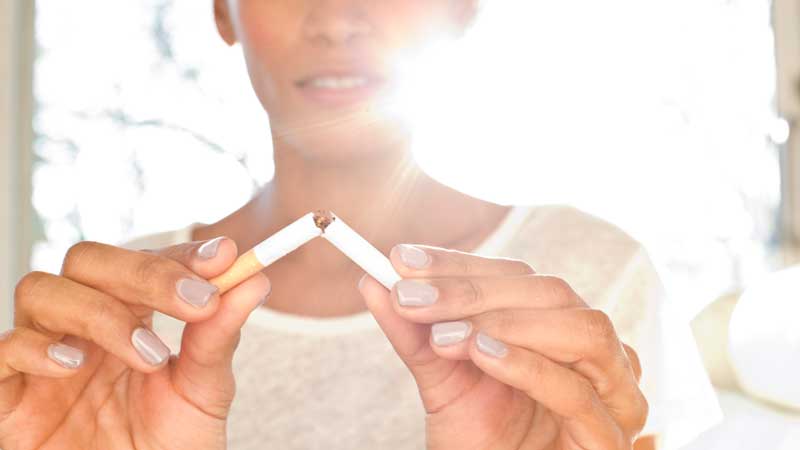 Does smoking increase your high blood pressure risk?
While smoking is a proven risk factor for heart attack and stroke, its connection to high blood pressure (HBP or hypertension) is still being determined. However, both smoking and exposure to secondhand smoke increase the risk for the buildup of fatty substances (plaque) inside the arteries (atherosclerosis) — a process that high blood pressure is known to accelerate. Every time you smoke, it also causes a temporary increase in blood pressure.
Why you should quit smoking
Smoking is the most important preventable cause of premature death in the United States. For your overall health and to reduce your risk for heart attack and stroke, avoid all forms of tobacco as well as secondhand smoke.
What You Should Know About High Blood Pressure and Medications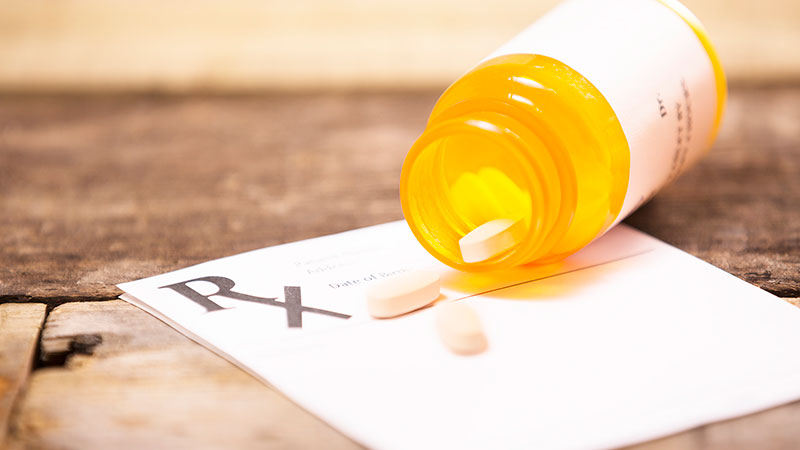 Is medication a part of your high blood pressure (HBP) treatment?
When blood pressure is high, high blood pressure medication may be an important part of your treatment. Your healthcare provider will also likely recommend lifestyle changes along with your medication. You may even need more than one type of prescription medication to keep your blood pressure at a healthy level.
General guidelines for taking high blood pressure medications
Although taking medication for your high blood pressure may require some adjustments, your doctor has your best interest in mind.
Follow these recommendations carefully, even if it means taking medication every day for the rest of your life.
Partnering with your healthcare provider is the best way to reach your treatment goals and enjoy the benefits of better health.
Naturopathic approaches are not considered a substitute for medications that have been carefully studied and monitored for prescription use. Natural treatments may also not work as advertised and/or interfere with other medications.
Be aware of how certain over-the-counter (OTC) medications, like decongestants, may react with your medications or affect your blood pressure.
For your information
Our medication and high blood pressure pages have been organized under the following topics:
Over-the-counter medications and high blood pressure
Managing high blood pressure medications
Types of high blood pressure medications
High blood pressure is a lifelong condition
How long will you have to take your medication? Perhaps for the rest of your life. Managing blood pressure is a lifelong commitment. Do your part starting today for yourself and for those you love. Listen to your doctor, read the sound medical information on this site and act on the information to live a heart-healthy life.
Partnering With Your Doctor to Treat High Blood Pressure
Working together to fine-tune your blood pressure treatment
According to AHA recommendations, people being treated but still not reaching their target blood pressure — should be a healthcare priority. A key to better control is a good doctor-patient partnership.
Collaboration is key
If you're one of the millions of Americans battling high blood pressure (HBP or hypertension), here are some solutions to help you collaborate with your healthcare provider and get your blood pressure under control:
Ask about your blood pressure at your annual checkup.If it's high, check your blood pressure regularly between appointments — at home or at a pharmacy with a blood pressure monitor. Follow up with your doctor based on his/her recommendations.
Know your numbers. Learn what your blood pressure numbers mean to you and your health.
Become a tracker. Keep a log of your medication (PDF), blood pressure levels (PDF) and questions to ask your doctor (PDF) as they come to mind.
Be flexible. It may take a while to get to your blood pressure goal. It may also take more than one medication in addition to lifestyle changes to get you there. Keep in close touch with your healthcare provider along the way to create the best plan for yourself.
Know yourself. What keeps you from keeping up with your medicines? Eating healthy? Losing weight? Be aware of your barriers to better health and talk with your doctor about them. Your provider or clinic may have suggestions or know programs that can help.
Once your treatment program becomes routine, maintaining a lower blood pressure is easier. Remind yourself that by managing your blood pressure, you are lowering your risk for heart attack, stroke and other serious conditions.